2021/08/12
Here at Binh Duong Urban Clinic, we offer the telemedicine service that connects you with our doctor via Zoom so that you can see a doctor from wherever you are.
If you have health concerns, especially those with chronic illnesses such as diabetes and high blood pressure, please use our telemedicine service to start or continue your treatments.

Please book your appointments with the email or LINE below;
b-urbanclinic@mediva.co.jp LINE ID@095ivebi (or scan the code below)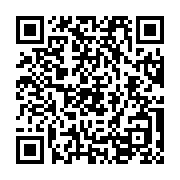 We deliver medicines to your home
We will issue a prescription and mail the medicine. Please note that the delivery time depends on your address. Please check with us for details.


You can use your travel insurance
Some medical treatments are covered by overseas travel insurance. In that case, please fill out the form as designated by your insurer and complete the reimbursement procedure.
Here is the list of insures we work with:
https://www.mediva-vn.com/en/payment-en/

Payment methods
We accept bank transfers and cash for payments. For those who are willing to pay by cash, we will schedule the payment details.